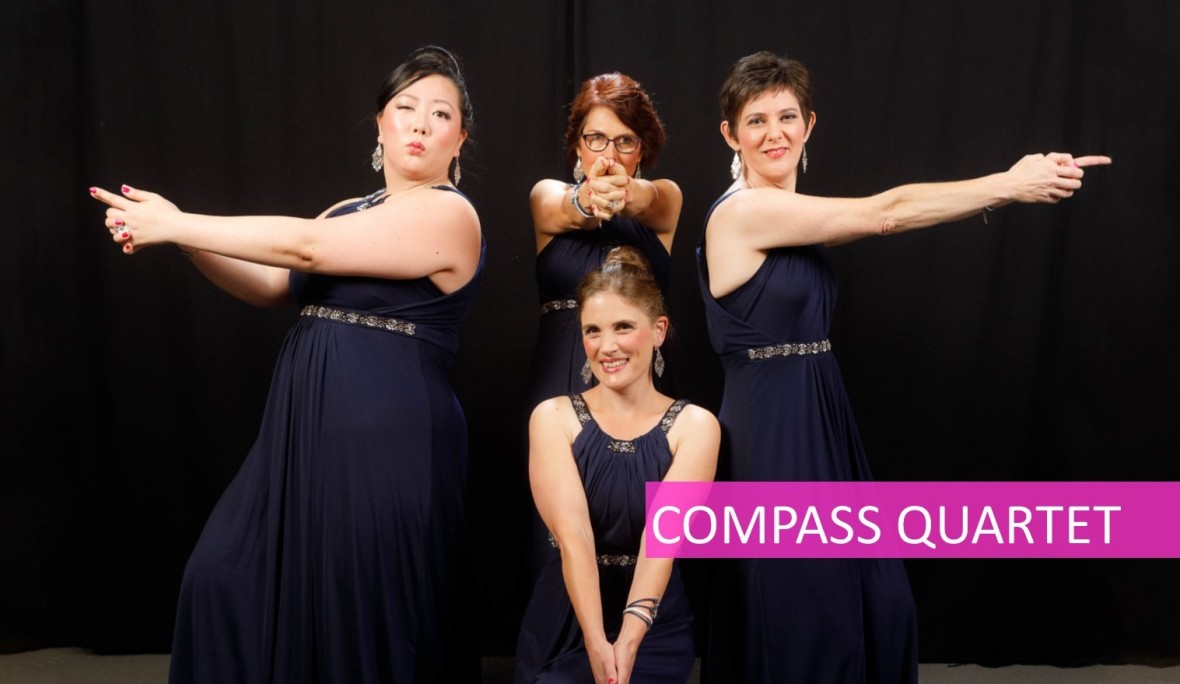 COMPASS
Pink Lo - Tenor
Angela Bilbee - Lead
Fiona Diesch - Baritone
Natalie Roffey - Bass
Compass Quartet have been singing together since the beginning of 2016. They competed for the first time at the Sweet Adelines Convention in Dunedin this year where they were awarded the Novice Quartet Cup. They are currently in the process of building up their repetoire and are already looking forward to next year's contest in Wellington.
Awards and Achievements:
Compass Quartet are the current holders of the Novice Quartet Cup.