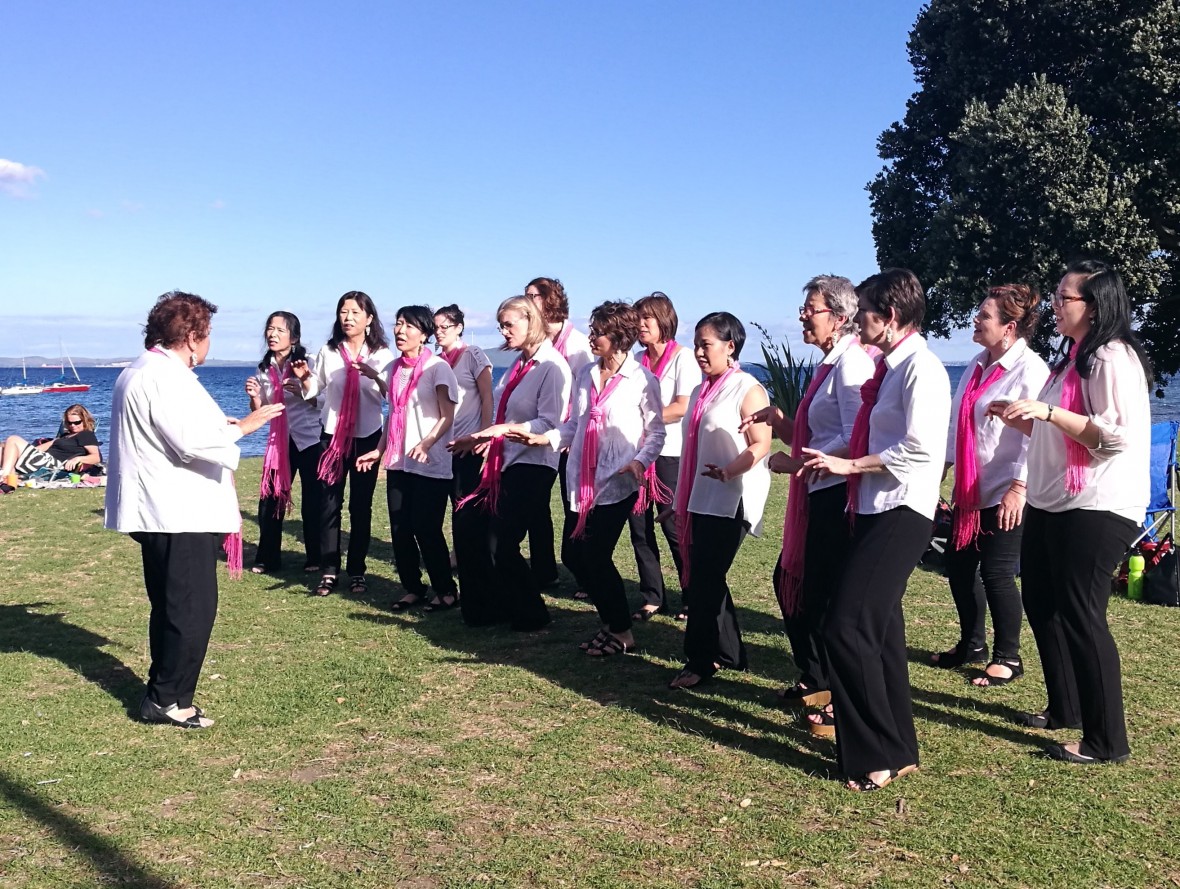 East Coast Bays - Singing at the beach!
On Sunday 26th February, we visited Waiake Beach for a summer singout as part of the East Coast Bays "Music in the Bays" series.
We entertained picnickers and assorted beachgoers with some of our classic tunes as well as our contest numbers.
We even sang Happy Birthday to a lovely lady celebrating with her friends and family!
The cicadas were determined to outsing us, but in the end it was a beautiful compromise of nature and music on a beautiful late summer day.