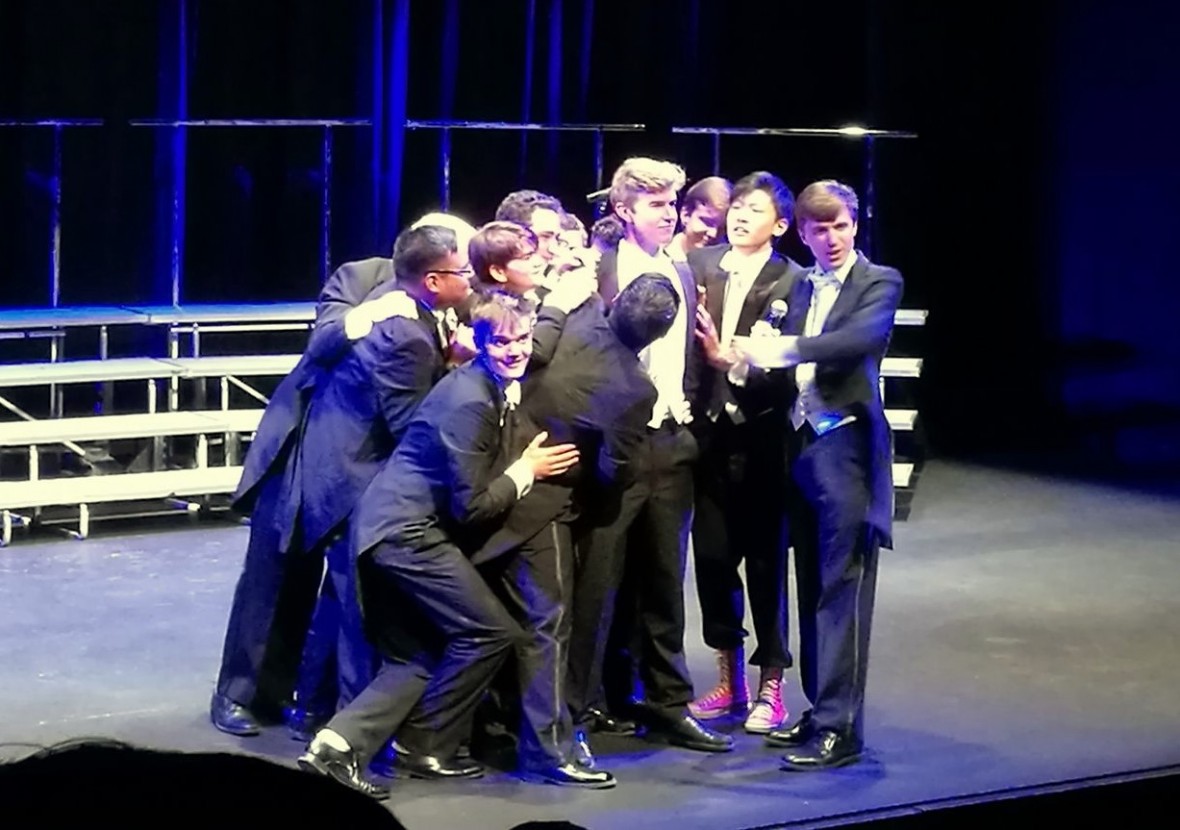 Spizzwinks(?) were here and gone!
Well, that was an amazing night of a cappella music! People who chose to be with us over the stadium Adele had a real treat on Saturday 25 March.  
14 Spizzwinks(?) guys just casually took the satge ( in tuxedos! ) and created the unforgettable musical experience for all. Their energy and humour made us happy and thier beautiful love songs made us tender.  
They promised to be back in 3 years again with new faces -- cannot wait!   
Of course GAC performed as well with special guests Baradonna and Campbell Mackenzie. Girls were so cute and young Campbell wowed the audience with his songs.